// GP BASIC time~
Monday, November 15, 2010 | 10:18 PM | 0 comments ♥
Hey, Readers!^^
Welcome to my new Blog 'I,my,me,mine' ! Thanks for visiting too :)
Today, i want to talk about a new K-Pop girl group, GP BASIC!
If you all wanna know, GP basic is the youngest girl group in K-POP Industry!
GP basic have 6 members :
Hannah (LEADER)

Zion

Leah

Trinity

Amet

Janey
GP Basic has debuted with their first single 'GAME' , 'LALALA' , & their second new single 'I'll be there'
I'll post their profiles shortly. Please be patient, Thank You :)
My favourite member in GP basic is JANEY!
Yeap! She is the youngest among the group members & also she is very cute!
Her position is a rapper & also vocal singer! I Love her voice :)
But t

he controversy is grounded in the youngest member,
as Janey has been prohibited from performing on music shows due to new regulations passed recently :(
The group's agency stated, "
Because of the age restrictions on public broadcast music programs, Janey will not be able to promote with the group.
The lyrics for 'I'll Be There' depicts the members' feelings in wanting to wait for their team's maknae.
" :(
Don't worry, Janey & the others! I will always support you guys! HWAITING~! :D
( From up; left to right; Zion,Leah & Amet)( From down; left to right; Trinity, Janey & Hannah )
GP BASIC PROFILE: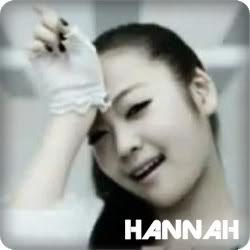 Hannah(헤나) — Leader
Korean Name: YaeJu 예주
DOB: March 30 – 1996
Height:160cm
Weight: 38kg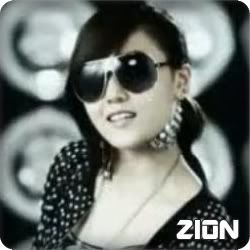 Zion(자이언)
Korean Name: SoHee 소희
DOB: April 6 – 1996
Height: 164cm
Weight: 44kg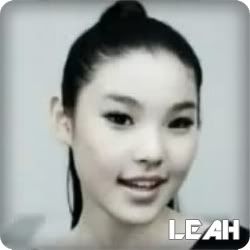 Leah (레아)
Korean Name: YooHyun 유현
DOB: July 25 – 1996
Height: 161cm
Weight: 42kg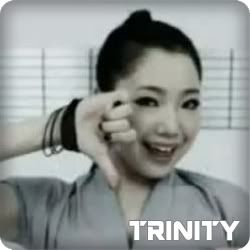 Trinity(트리니티)
Korean Name: HyeSun 혜선
DOB: September 9 – 1996
Height: 163cm
Weight: 45kg
Amet (에밋)
Korean Name: YeonHee 연희
DOB: October 14 – 1996
Height: 160cm
Weight: 45kg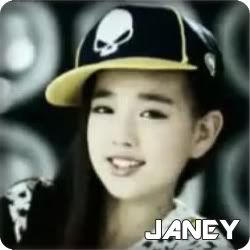 Janey(제이니) — Maknae
Korean Name: SeungMee 승미
DOB: December 14 – 1998
Height:147cm
Weight: 34kg
Please don't re-upload this without take a credit!